LESSONS FROM THE STAGE:
LIVE YOUR GREATER STORY
Make the radical shift from your Old Story to your New Story
What would the play of your life look like?
This powerful (and scary) question contains the secret sauce to help you make the radical shift into the role of your Higher Self… and your Greater Story
Warning: This is not your typical workshop or seminar experience, and it's not for the faint of heart!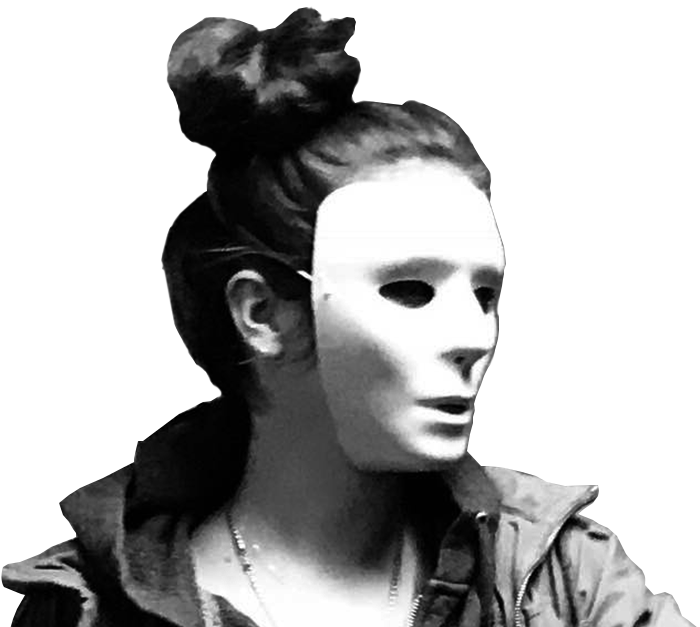 "This experience will rock you to your core and help set the stage for the rest of your life." - Jesse Wilson
Together, with a group of brave souls, you'll be empowered to Write, Tell, and Live Your Greater Story.
COVID-19 is our ultimate wake up call. The dark chasm of fear that has gripped our entire planet is calling us to embrace our greatest light where we are challenged to awaken to who we must become to make the world a better place.
It is time to step into your greater role, and your greater story.
Welcome to the stage.
"The Lessons From The Stage writing workshop felt timeless, which, for me, is the mark of an experience of a lifetime that supersedes all those confusing emotions and doubts I carry around from day to day, and tells me that I am right where I'm supposed to be, right here, right now."
Katherine Spicer
Colorado Springs Attorney
Live where you fear to live. Live your Greater Story.
WHAT WILL LESSONS FROM THE STAGE DO FOR YOU?
Honed from its origins in helping shift the fragmented lives of men and women in prison into lives of meaning and purpose, these groundbreaking lessons from the stage have been used as a pivotal success skill for veterans, teachers, athletes, artists, attorneys, therapists, mom and dads, entrepreneurs, as well as top business leaders across the country.
The Lessons From The Stage experience is designed for you to discard your old, destructive ways of thinking and step into your new, more powerful role through the timeless and transformational tools of the theater. Through deep creativity and play, you will be empowered to re-frame and release your old story with compassion and forgiveness, and learn how our greatest obstacles can be our greatest teachers as you begin the process of stepping into a new story…The Greater Story.
You will find yourself in a whole new arena of self-discovery, one that embraces the mind, body, and spirit of change. Through the 4 Steps of The Monologue, a powerful and highly effective communication and human connection tool, you will boldly step into the artistry of becoming the author of your own life.
"Anybody who can imagine using theater and storytelling as a vehicle for enormous growth and change needs to get on Jesse's list and sign up for Lessons From The Stage! It was amazing to be a part of a group of men and women who had the courage to share and bring their new stories to life. Jesse helped strengthen my voice not only as a writer but as a human being! What's the difference?"
Warren Epstein
Communications Director at The Colorado Springs Fine Arts Center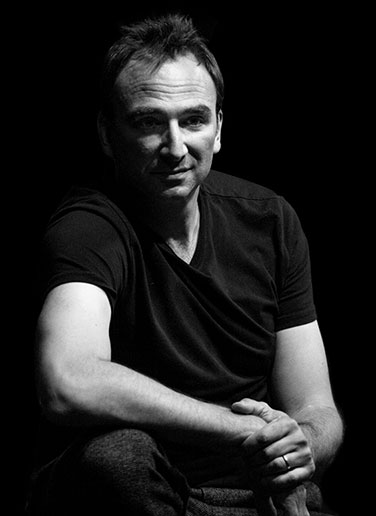 "When you allow your old ideas and beliefs surrounding the old story to collapse, you will become The Watcher of your life, and move from the role of Victim to Creator. Acting experience or not, nothing gets you there faster than the tools of the theater."
- Jesse Wilson
Over the course of our experience together — besides having a ton of fun with a small group of other attendees (most of whom have never "done acting" in their entire lives) — you'll learn simple but powerful stage techniques pivotal to A-List actors that touch us, inspire us, and are also the primary vehicles for creating motivation, healing, and lasting change.
But unlike actors, you will not be learning to play another character, you will be learning to play the greatest version of yourself. These simple tools will help get you on the pathway to "flipping the script on your fear," mastering the art of human connection, and living the role of a lifetime…you!
Take this journey if you are looking to make a powerful difference in your life, including:
Creating authentic and meaningful relationships
Deepen, strengthen, and expand your spiritual connection
Motivating your clients or your audience (from 1 to 1,000) to action
Bust through performance anxiety and step into the power of your presence
Drop the mask of your inner critic
Build momentum in your career and financial success
Get unblocked and discover your raw authentic creative voice
Live your legacy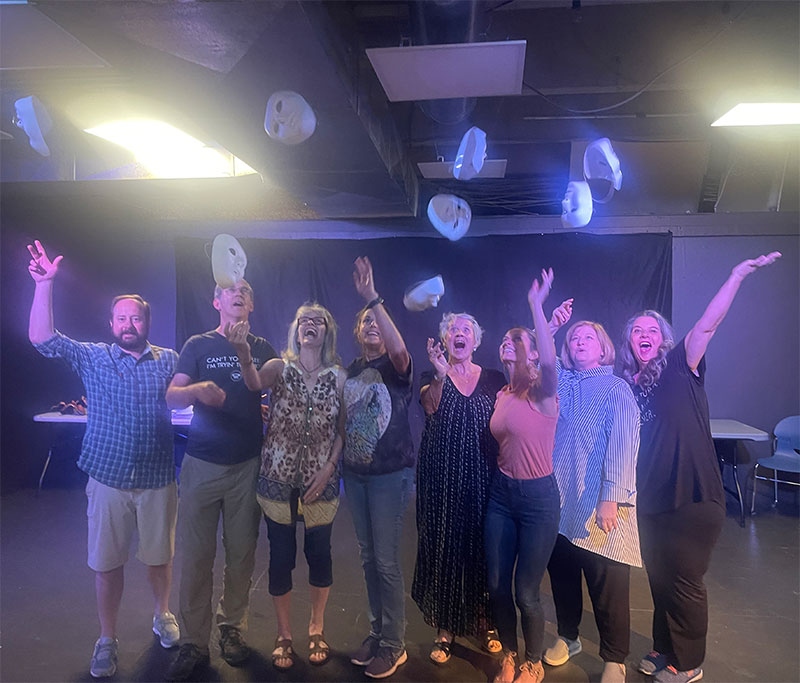 This breakthrough experience will help you:
"Manage Your State"- Learn How To Control and Master Your Emotions So They Don't Control You. Breakthrough The Barriers of Human Connection Through Applying The Science of Emotional State Management
"Listen To Learn"- Learn Ground Breaking Communication Techniques to Create Instant Rapport With Your Listener
"Flip The Script!"- Master & Manage Emotional Conflict and Do Jiu-jitsu On Your Fear, Your Greatest Creative Ally
"Drop The Mask"- Human Connection Is A Physical Experience That Lives In The Body. Shift Into Your Authentic Self and The Power of Your Presence by Exploring Non-Verbal Communication Through Working and PLAYING with The Transformational Power Of The Character and Neutral Mask… even in our virtual world!
"4 Steps, 4 Questions, 4 Habits"- Embrace the Universally Powerful 4 Steps of The Stage You Can Use As Daily Habits To Keep You In The Emotional Connection Zone and Walk The Path of Your Greater Role, and Your Greater Story, Moment To Moment In Every Stage of Your Life
"Jesse is one of the most inspirational and flexible leaders I've ever interacted with. He's also funny as, you know what, and helps create an absolutely safe environment for everyone. With Lessons From The Stage, Jesse brings an authentic quality to his work that encourages deep authenticity from the group. Everyone has a story, and he'll aid in bringing yours to life in ways you never imagined."
Dan Taylor
Director Revenue North, Small Business Growth Summit ActionCOACH The World's #1 Business Coaching Firm
Your Stage, Your Life.
This is the culminating experience of your powerful journey to self-discovery, transformation, and the art and science of human connection-- what the world needs from you NOW. Supported by your small group of gutsy souls, you'll present your greater story, the 5-6 minute version of The Play of Your Life. This is the affirmation of your powerful greater role, purpose and place in this world. Your new story is also your creative fire walk and your personal commitment to living the role of your Higher Self. This experience will stay with you long after we say goodbye.
The Lessons From The Stage in Recovery workshops are designed for the client to discard old, destructive ways of thinking and to step into new and powerful roles through the timeless tools of the theater. Gaining self-understanding, they will be empowered to re-frame and release "the old story" with compassion and forgiveness and learn how our greatest obstacles can be our greatest teachers as they begin the process of stepping into a new story.