With Jesse Wilson
Communications Specialist, Speaking Coach, and CEO of "Tell The Winning Story" and "Lessons From The Stage"
Communicate your message to your audience with authenticity and passion. Unmask your raw power as a great speaker and storyteller with the timeless tools and lessons from the stage.
Described as a "breakthrough experience in communication," Jesse Wilson's public speaking and storytelling intensives are helping CEO's, entrepreneurs, teachers, athletes, therapists, veterans, artists – and all who defy "a title" – discover their raw, authentic voice and deliver emotionally connected presentations to audiences of 1 to 1,000.
"Much like comic turned motivational speaker/ life transformer Kyle Cease, Jesse Wilson's high-energy vibe allows him to stand out considerably. Helping re-shape lives can, at times, be a tricky endeavor, but here's somebody using humor and grace to fuel some serious transformation."
– Huffington Post, "Agents of Change: 5 Enterprising People Worth Of Your Attention"
OWN...COMMAND...ROCK THE STAGE
This intensive, breakthrough communication, storytelling, and presentation work twenty of you will be guided through each day will be transformative. "You will be taking a look at the 'whole you,' on your feet."
In each day's intensive, attendees will be journeying through the Three Acts of Breakthrough Communication:
Act I: DISCOVERING THE STORY
Act II: REHEARSING THE STORY
Act III: TRANSFORMING THE STORY
"Quite simply, my job is to help you ROCK THE STAGE. The foundation for your power as a great communicator, speaker, and storyteller already exists. You have a rhythm and style all your own. It is my intent to broaden your range and help 'set the stage' for you to become the greatest speaker you can possibly be!"
– Jesse Wilson, CEO of "Tell The Winning Story" and "Lessons From The Stage"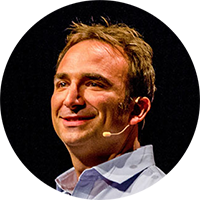 Read the Reviews...
"I'm a writer, not a trained actor. When I was asked to host a podcast, Jesse gave me invaluable insight into how to lend the words emotional resonance and power."
Christopher Goffard
"Facilitating our Quarterly Territory Team Training at the Colorado Springs Olympic Training Center, our coaches truly enjoyed the extremely fun, interactive, and very impactful nature of Jesse's Tell The Winning Story session. We will absolutely be applying what we learned into our own businesses as well as sharing it with our clients!"
Michael Feinner
"Jesse is a high energy, creative presenter with incredibly engaging content. He connected with the audience as they entered the room and maintained a powerful rapport throughout his entire time with us. He was able to engage the entire audience in listening and participating in his highly accessible exercises from the stage. We highly recommend him to work with any group looking to be moved to the next level in communication!"
Linda Rhea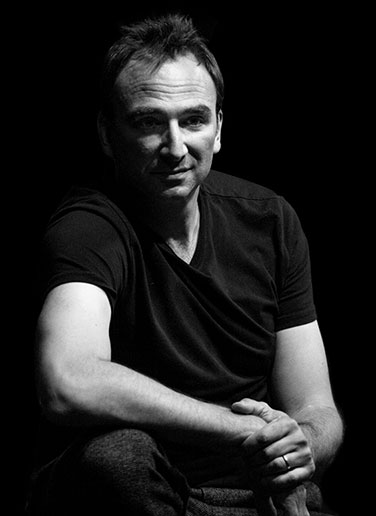 About Jesse Wilson
A Juilliard Theater graduate with over 20 years of experience in the world of theater, television, and film, Jesse Wilson co-developed his first company "Lessons From The Stage" in 2011. Working with inmates in prisons across Colorado, "Lessons From The Stage" provides individuals with a powerful toolbox with which to grapple with some of life's most striking adversities. Inspired by "Lessons From The Stage", Wilson soon created "Tell The Winning Story" to empower individuals and organizations to connect, lead, and inspire audiences "anywhere and everywhere, no matter what stage you're standing on." Jesse Wilson's seminars and intensives appeal to many demographics, including teachers, veterans, athletes, therapists, entrepreneurs, jury trial lawyers, and people struggling with addiction and/or mental illness. Behind each of these labels is a person with a story waiting to be told, and Jesse Wilson is dedicated to bringing those stories to light. For more information on Jesse Wilson and his intensives, seminars, and keynote presentations, please his website at www.tellthewinningstory.com.
EVENT DETAILS