1 DAY WORKSHOP SPONSORED BY THE HYMAN LAW FIRM
Bring your cases. Lets get to work.
Whether you handle criminal defense, medical malpractice, or personal injury, great communication is an art form that requires practice – and has fundamentals you can fall back on. Telling your client's story involves digging deep into who they are at the core and discovering a rhythm and style that is all your own.
If you're in a street fight, you go back to the fundamentals to survive. Same holds true with effective communication. It's easy to get "lost in your head," but when it comes to commanding the courtroom stage, the fundamentals of getting your audience to not just listen, but care… are timeless… because they work.
Jesse Wilson is a communications specialist, jury trial consultant, and Juilliard trained actor and director who impacts audiences with his high energy delivery and practical content.
Kelly Hyman (The Hyman Law Firm) has extensive experience representing clients in mass tort litigation and action lawsuits. Before receiving her law degree Cum Laude from the University of Florida College of Law, Kelly was an actress of theater, film, and television for more than 20 years.
With the breakthrough communication and presentation work you'll be guided through in this 1 day workshop, together Jesse and Kelly will be taking a look at the "whole you," on your feet. One of the primary take aways from the work is to help transfer "the ease of your natural state" and put it into your "effective communications state" whether you're working with your clients, expert witnesses, or delivering the winning story to the jury. The foundation for your power as a great communicator already exists. You have a rhythm and style all your own. It is the intent of this workshop to broaden your range and greatest potential as a communicator in the telling of your client's stories and command the courtroom stage.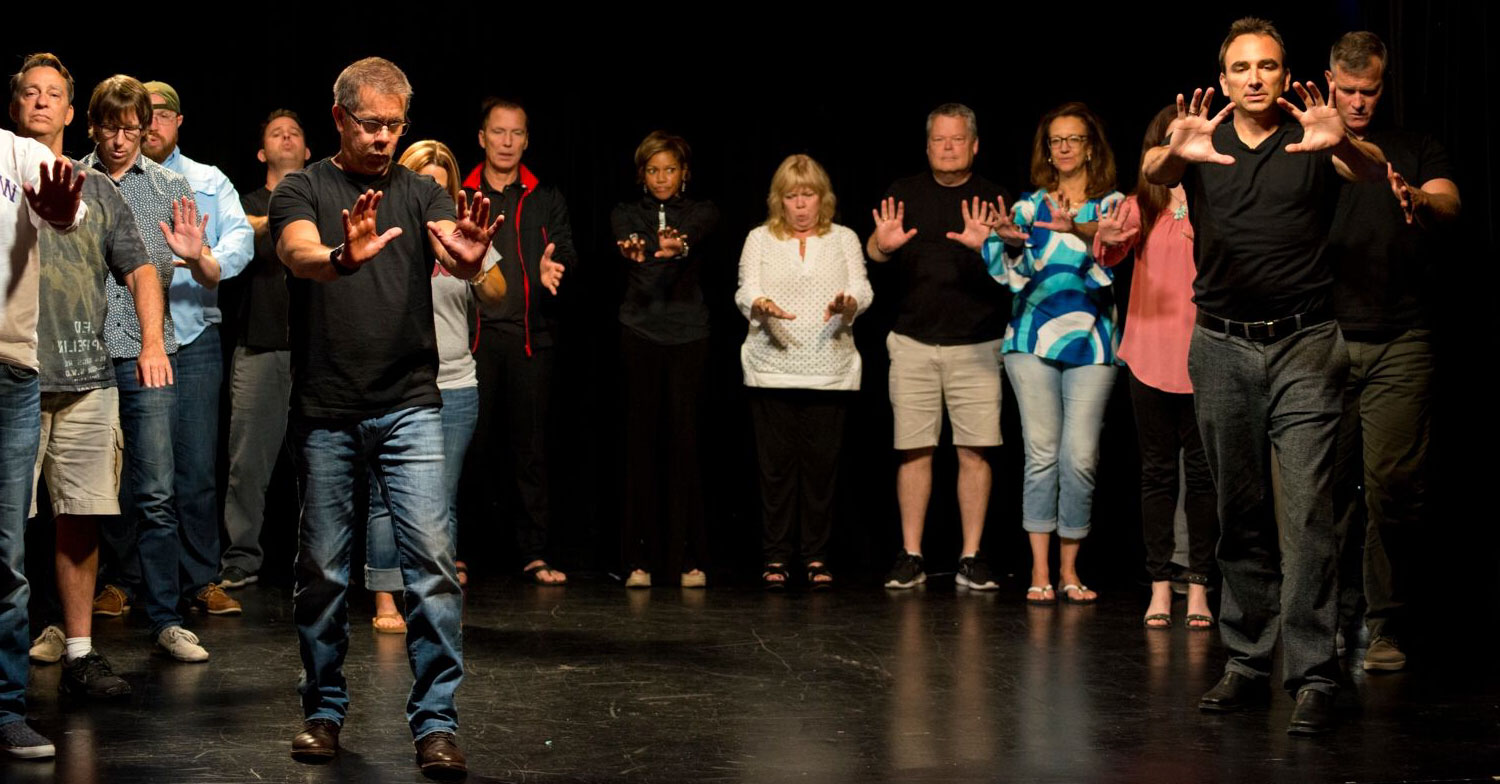 EVENT DETAILS