"Warning: this workshop is not for the faint of heart. If you're looking to emotionally connect at your greatest level, make your most powerful impact on humanity, and have a serious blast while doing it, this experience is for you.
COVID-19 is our ultimate wake up call. The dark chasm of fear that has gripped our entire planet is calling us to become our greatest light where we are challenged to awaken to who we must become to make the world a better place.
It is time to step into your greater role, and your greater story. Welcome to the stage."
— Jesse Wilson, CEO of Tell The Winning Story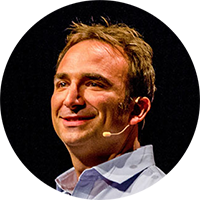 In this one day workshop you will learn how to embrace, cultivate, and unlock the power and the art of human connection: the thing our planet is starving for and the one crucial element you need in virtually every meaningful relationship of your life.
Take this journey if you are looking to make a profound difference in your life, including:
Creating authentic and meaningful relationships
Increasing your career and financial success
Moving and motivating your audience (from 1 to 1,000) to action
Making your greatest impact on humanity
Or just being a better all around human being
Over the course of our day-long workshop — besides having a lot of fun with a small group of other attendees (most of whom have never "done acting" in their entire lives) — you'll learn simple but profoundly powerful stage techniques pivotal to A-List actors that touch and inspire us. But unlike actors, you will not be learning to play another character, you will be learning to play the greatest version of yourself. These simple tools will get you on the pathway to mastering human connection.
EVENT DETAILS