Jesse Wilson and the jury consultant team at Tell The Winning Story teaches you to powerfully communicate your client's story with public speaking through the 8 Fundamentals of Powerful Communication and the 4 Steps of The Monologue.
Whether you're working in a CLE online seminar or participating in an intensive 2 or 3-day in-person workshop, this experience is for litigators and trial lawyer's who want to take their courtroom communication skills to the next level.
Game Changing Advanced Training
This workshop (with available CLE and MCLE course credit) will transform your ability as a trial lawyer to powerfully communicate in every area of your practice... inside and outside the courtroom stage. Join a group of like-minded litigators who will challenge and inspire each other to reach new levels of connection and communication breakthroughs.
❯ Connect to Your Greater Story
❯ Connect to Your Client's Story
❯ Connect to Your Audience
❯ Win More Cases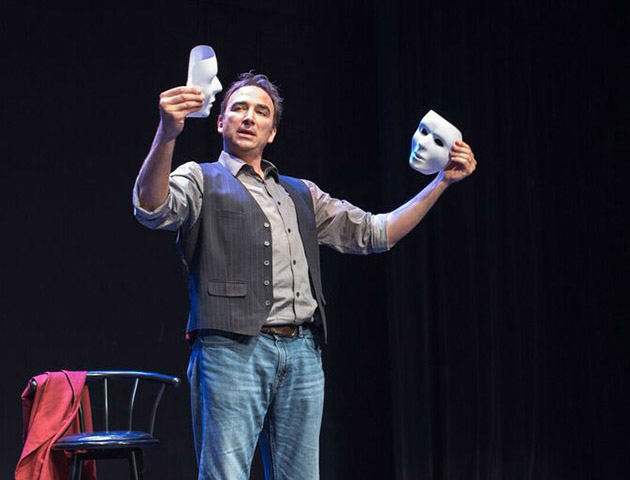 That line has been worn into the ground with over-use...because it's true. And yet so many trial lawyers ignore this simple truth.
Why does the best story win?
Because stories are the ultimate tools of persuasion with public speaking – they are the emotional glue that connects you to your audience. Regardless of whether the facts are on your side, they are never enough.
To make an impact, you need to frame the facts in a compelling narrative, so that your audience doesn't just listen…they actually care.
Through the 8 fundamentals of powerful communication public speaking skills and the timeless tools of the theater, Tell The Winning Story CLE courses will help you discover your client's story faster and more effectively, connect that story to the heart of your jury… and win.
Workshop and Seminars Offered In An Environment Of Total Immersion.
You Will Learn to Connect Deeper To Your Client and Your Audience…And Awaken Your Power As A Great Communicator
"Jesse has helped our trial team reach a $10 million and $45 million dollar verdict. Working with Jesse will force you to take off your legal hat and focus on the real reason we are here: to tell the human story."
- Brian Kim, Trial Attorney, Carpenter, Zukerman & Rowley
The Next Stage In Your Public Speaking Communication Effectiveness
This isn't a lecture or speaking event where someone stands up front telling war stories from his glory days on stage and jury consulting in the courtroom (well, maybe a little bit). Instead, this experience will be mostly focused on you and connecting to your greater story, and answering the 4 questions:
1. Who are you talking to?
2. What do you want? (Intention)
3. What is getting in the way of what you want? (The Obstacle)
4. What changes in the emotional journey? (Transformation)