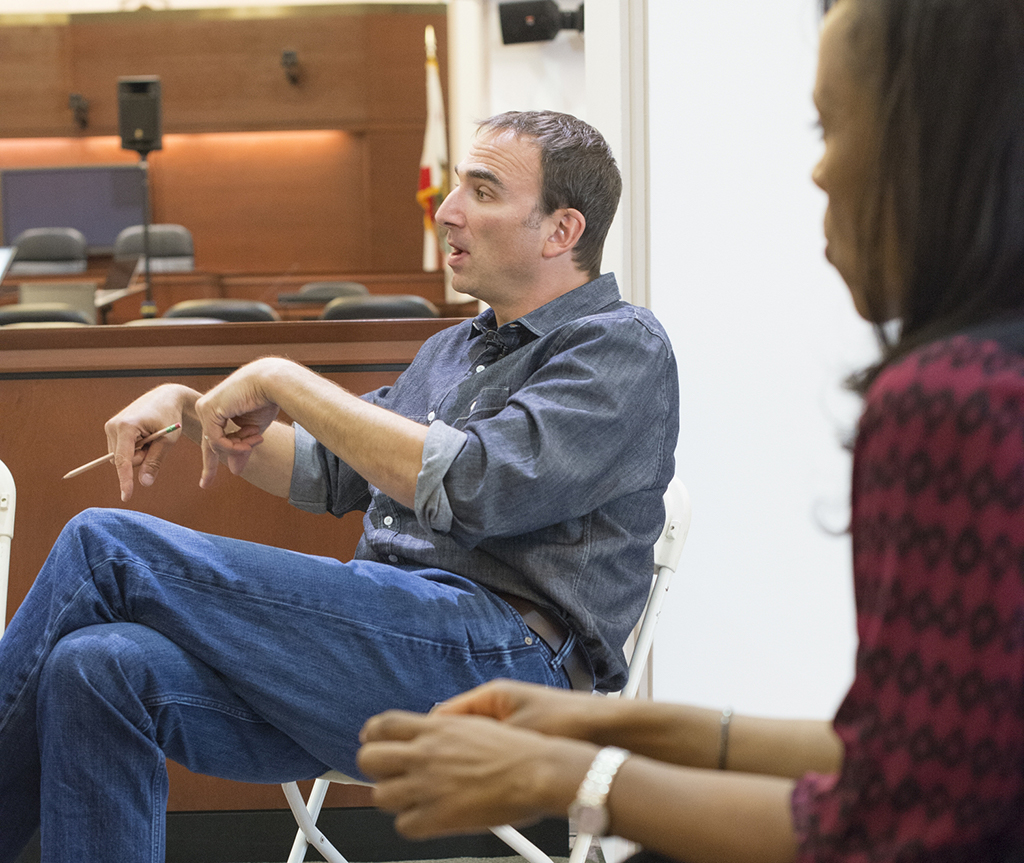 The Power of the Mask
This was my introduction to my latest mask workshop with inmates.
In this video below, I had so much fun playing with filmmaker Pat Smith in the studio last week putting together a new series of promotional videos for the mask work. Many of these voices (this is only a few of them!) have been inspired from the performers in the workshops and seminars… people who have stepped into their power working closely with the mask.
The work I share across the country was developed while teaching theater in prison. This coming week I'll be co-teaching a two day workshop with inmates with my buddy David Fein. Based upon the principal of "The Role Reversal," the mask work has become a success tool for Lawyers, Leaders, Veterans, Inmates, People In Recovery, Athletes, Teachers, Entrepreneurs, and all who defy titles looking to give their peak performance and "live their greater story" in every area of their lives. Thanks again Patrick Smith! Had a blast laughing with you.
There is a greater role, and a greater story hidden behind the masks we all wear. Within each of us is the power to unmask our hidden, raw potential and transform that authentic power into the greatest realization of ourselves in virtually every area of our lives.
When we remove the mask, we set the stage for our greater story to begin.