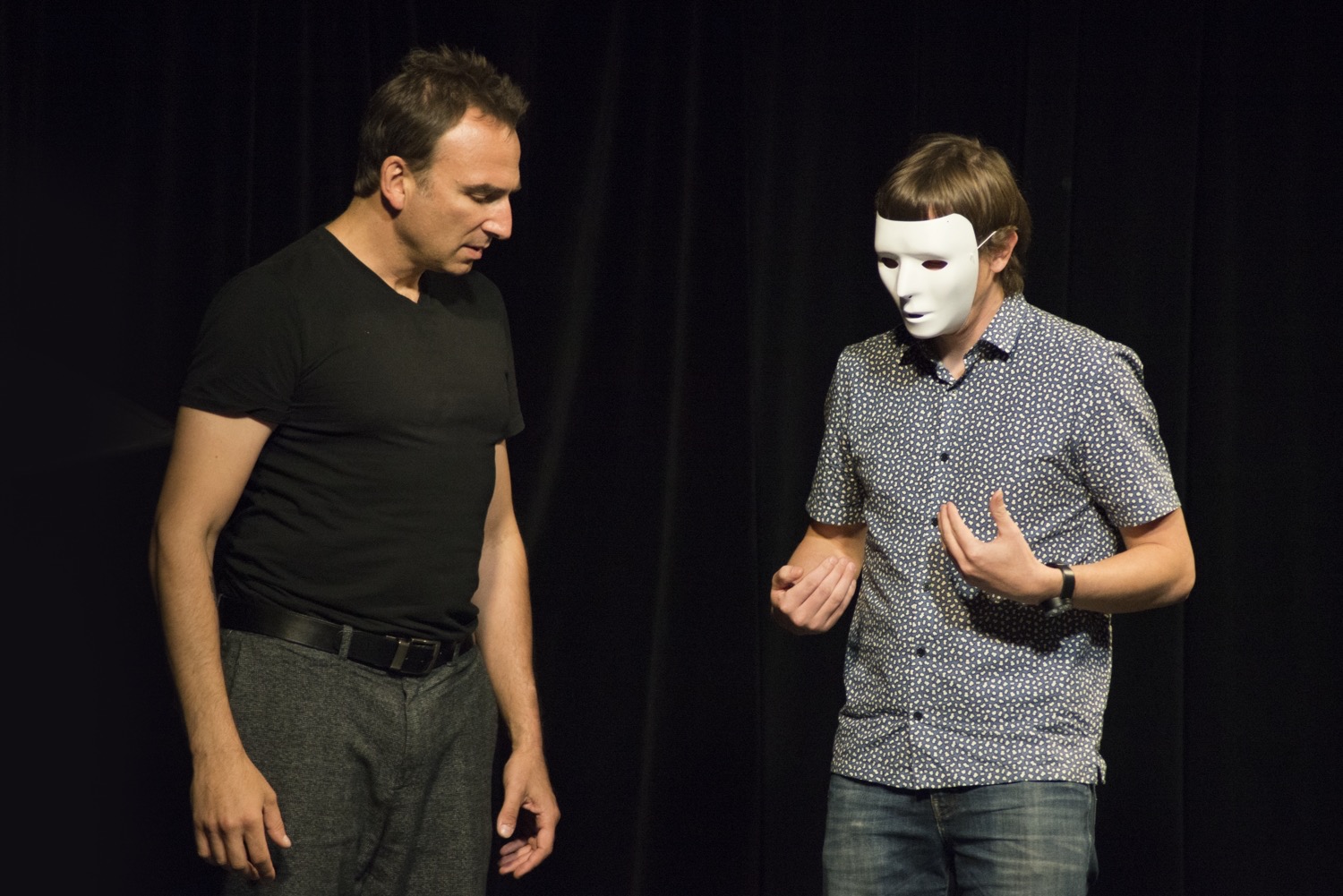 The Hidden Role
There's a hidden role within us all, and it is up to all of us to be able to find the real reason for why we would decide to pursue this hidden role, to make this hidden role front and center on this giant stage called life, and not just discover it and see it but live in this place. This reality of who we really are.
So, what is the Hidden Role?
The hidden role is who we really, really are at our core. I recently read an article in Esquire where the actor Samuel L. Jackson is being interviewed while playing golf, and as he's holding his club, Jackson says,
"You got to engage your core."
And not only does engaging your core work when it comes to powerful communication on our feet, but if you look at martial arts, when we punch, we punch from our core, and when you grip and swing on the golf course it's from our core, and when we have beliefs, deep rooted beliefs, they are living in the wellspring of our core. Our core beliefs, our core values. And I believe we have a core of who we really, really are. And that is a place that scares most of us.
Because as Marianne Williamson has reminded us, it is our light, not our darkness that frightens us the most. These are the possibilities of being what we know we are, and know what we are greatly capable of. Our true, raw power scares us.
I believe it's not the fear of never awakening to our true power, I believe it's the fear of staying awake and maintaining it to keep the connection going… so the awakening is not just a sometime thing, but an all-time thing. This is a higher level of living that the hidden role demands of us, the moment we set foot on stage.
Mastery
When I consider the word mastery, I think it's the commitment to maintaining mastery that keeps you on the road to mastery. Once you've discovered the hidden role, how do you stay in the role, the right role, from beginning to the end of the play when there are a million obstacles that keep you from acting out of who you really are, and really need to be?
In other words, I don't believe mastery is anything that you actually graduate from. I think it's something you just get better at. When mastery becomes a habit, then awakening is never just a sometime thing.
Every great acting teacher I ever worked with would ask the fundamental question,
"You may know what your character is doing on stage, but who are they at their core? What is driving their actions, their behavior?"
Just because they're doing what they're doing doesn't define who they are. So, who are they? You've got to find a way of finding the inner truth of who this person is beyond the rough exterior or the shining exterior. Who are they? What is going on beneath the surface story?
This question begins the search that is taken behind bars with inmates, with people in recovery, with wounded vets, and with the plaintiffs in civil cases, traumatic brain injury or wrongful death cases in their game-changing transformation from victim to victor– how the jury should really see them for who they are, and why they should fight for them. Their real role as fighters emerged.
When you remove the mask, you set the stage for your greater story to begin.