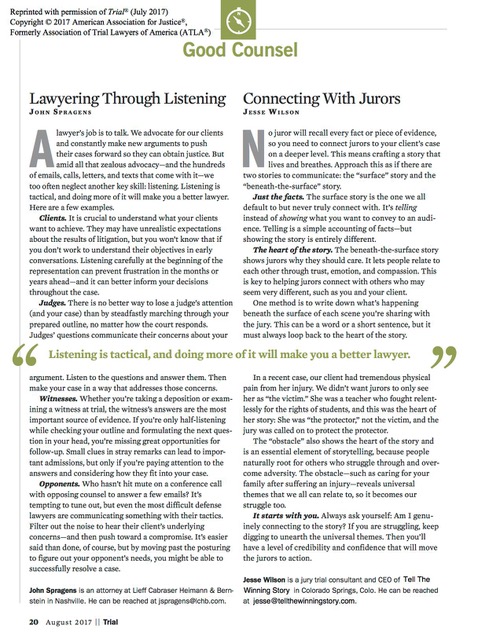 This is displayed with permission of Trial® (July 2017). No juror will recall every fact or piece fo evidence, so you need to connect jurors to your client's case on a deeper level. This means crafting an story that live and breathes. Approach this as if there are two stories to communicate: the "surface" story; and the "beneath-the-surface" story.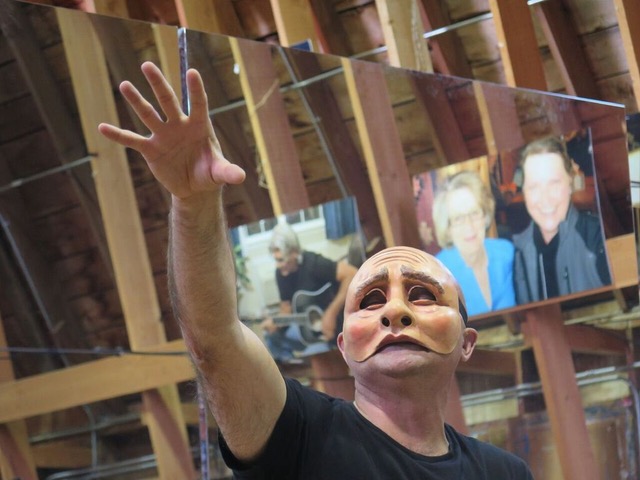 The Director's Cut What You Can Learn from the Stage and Screen to Help Find the Right Story for Your Client In our Tell the Winning Story workshops, when you create your client's monologue (finding your clients emotional truth) you play the part of the actor/storyteller, with your partner directing you. Then you trade places to become your partner's director.
In 3-day intensive "Lessons From the Stage In Recovery" workshops, attendees are confronted with the role of the human ego in addiction. Using aspects of narrative therapy, psychodrama, cognitive therapy, hypnotherapy, and 12-Step concepts, clients in treatment centers gain the ability to release their 'old story' and create a 'new story' for their lives.